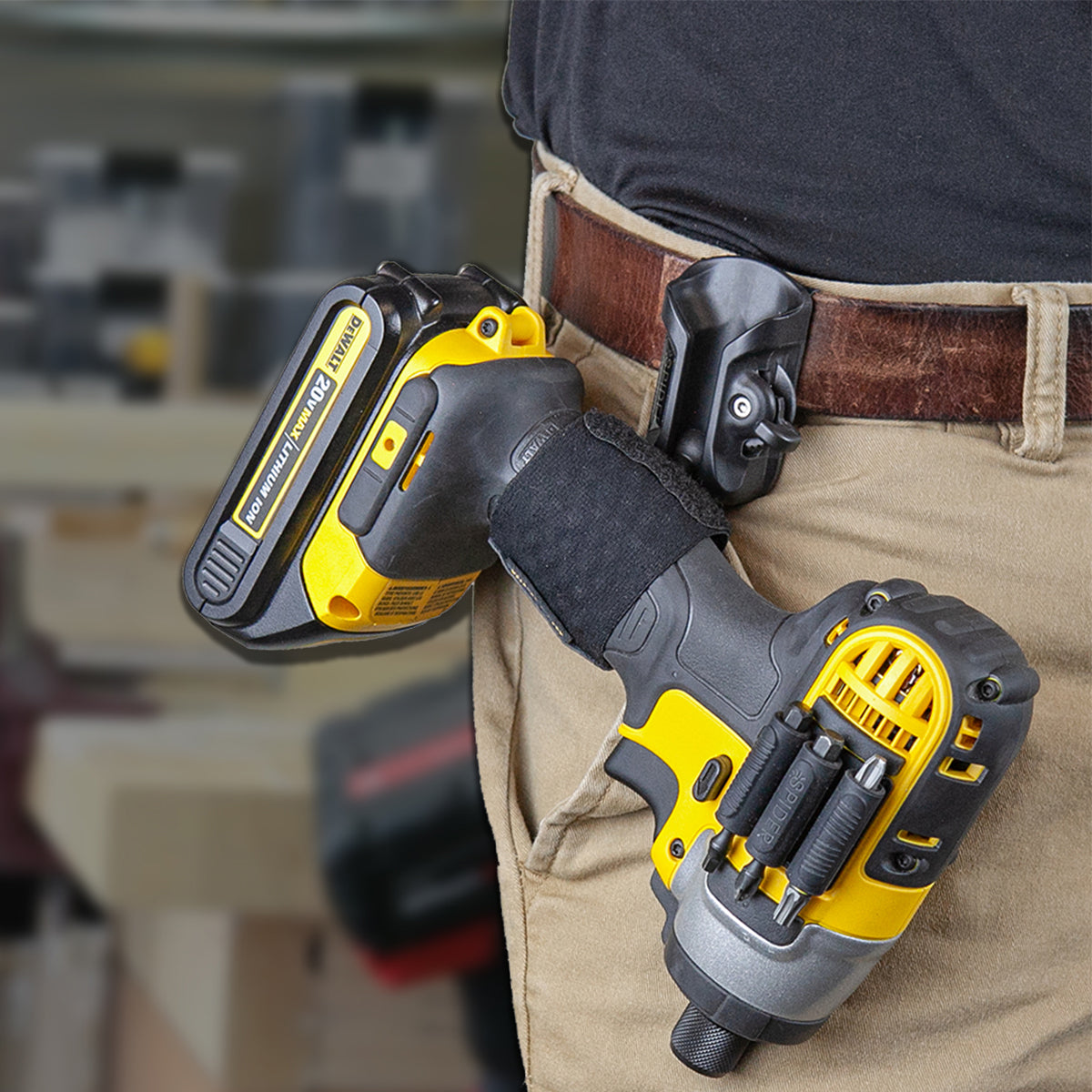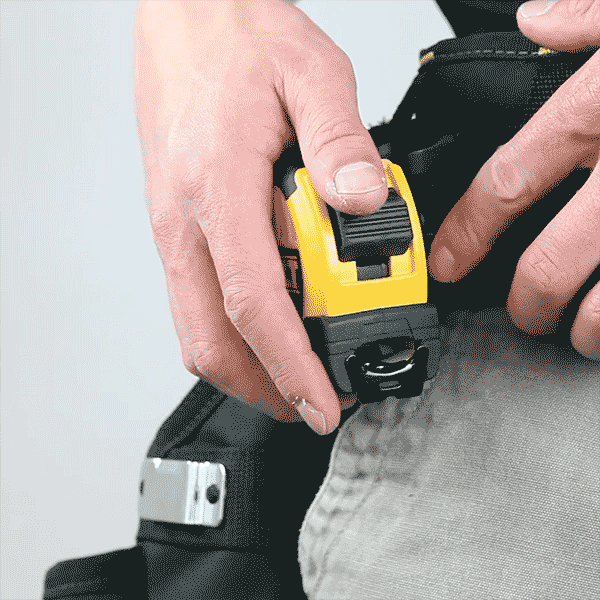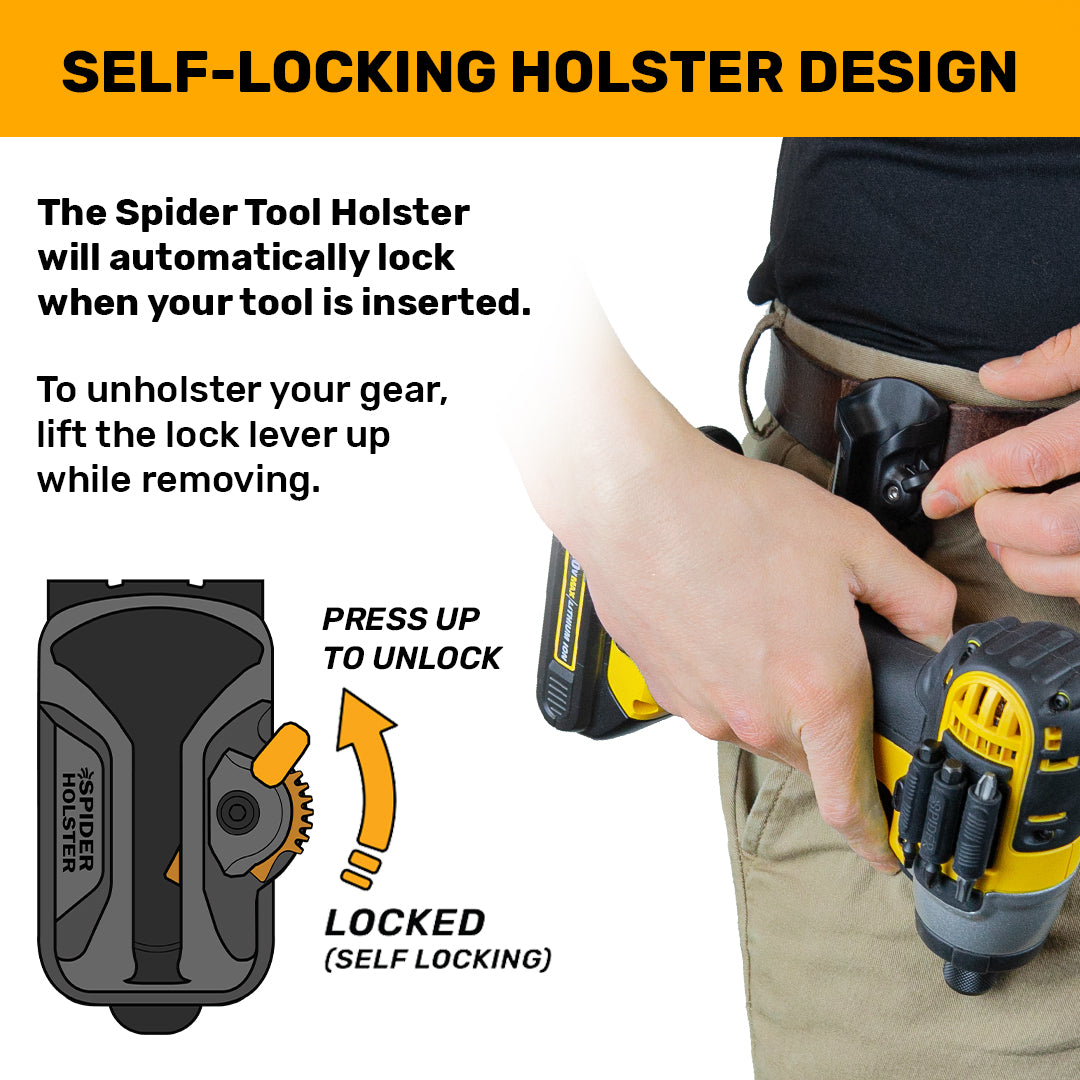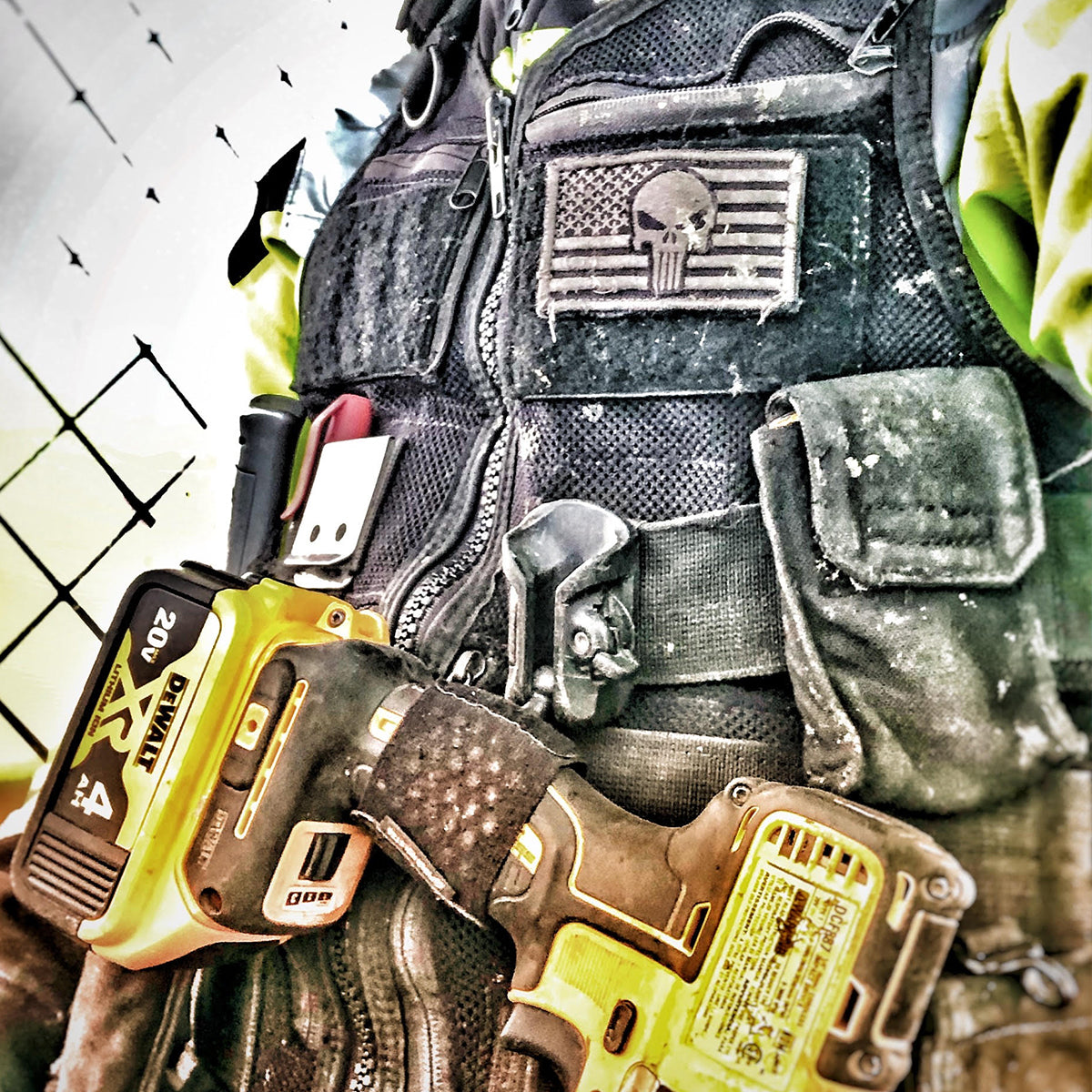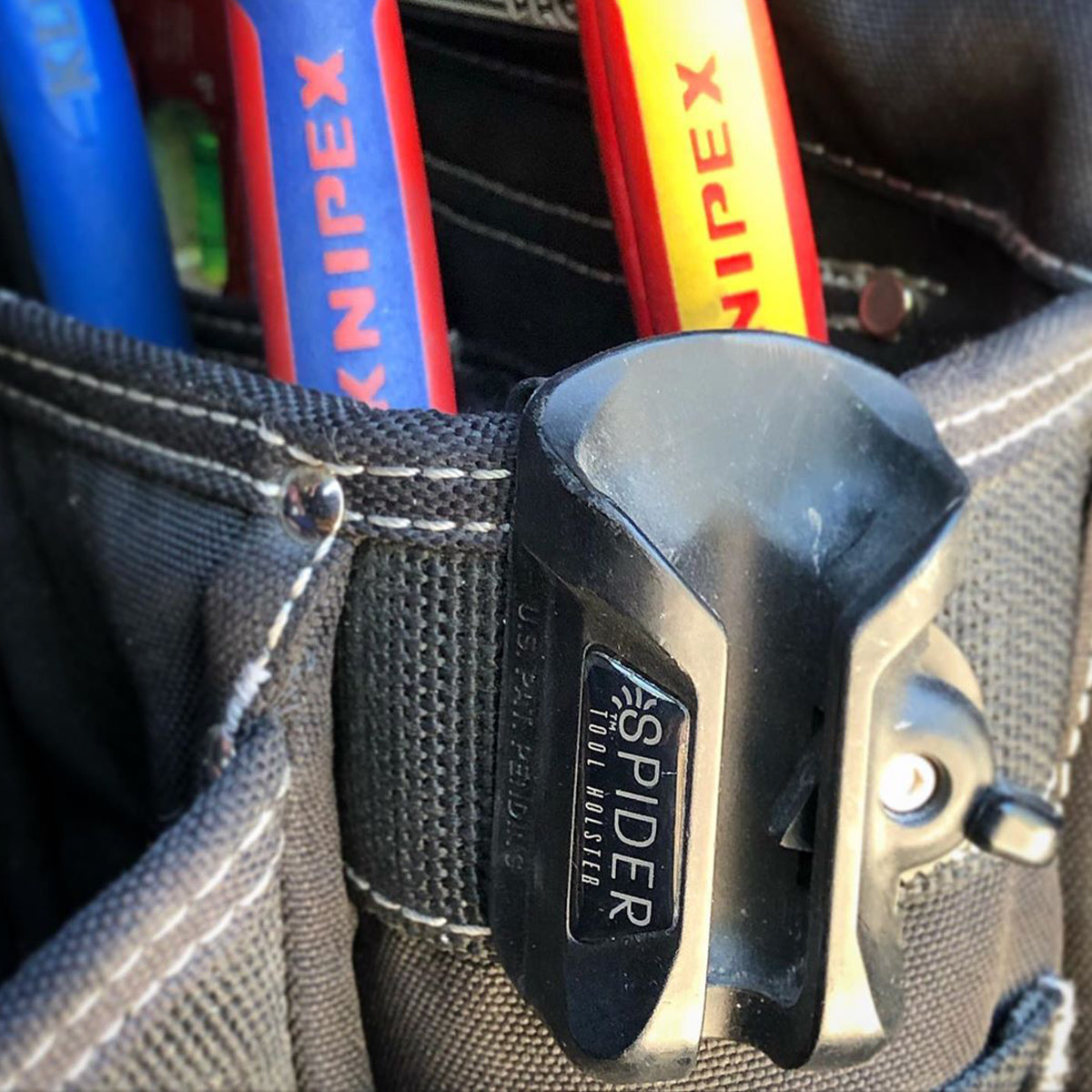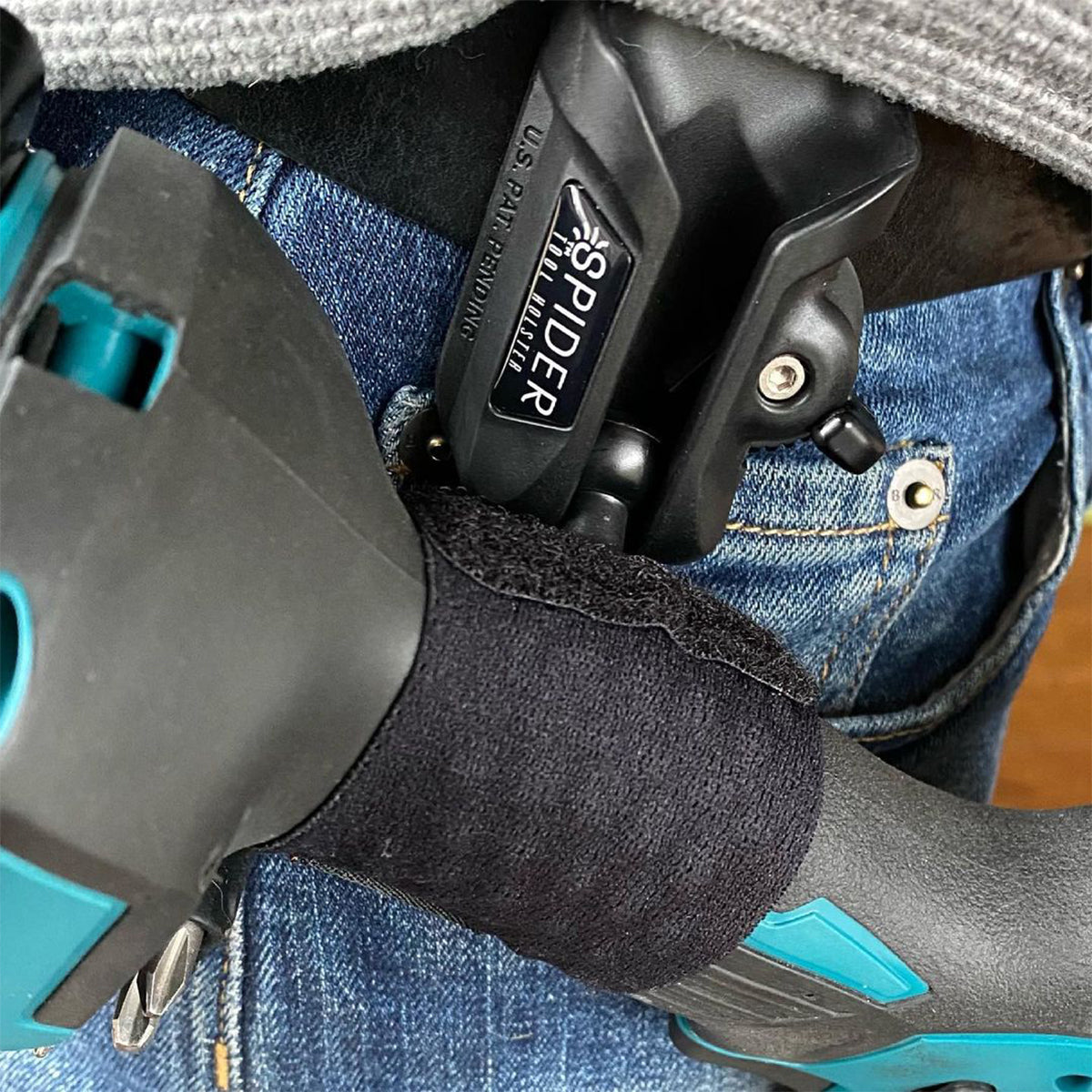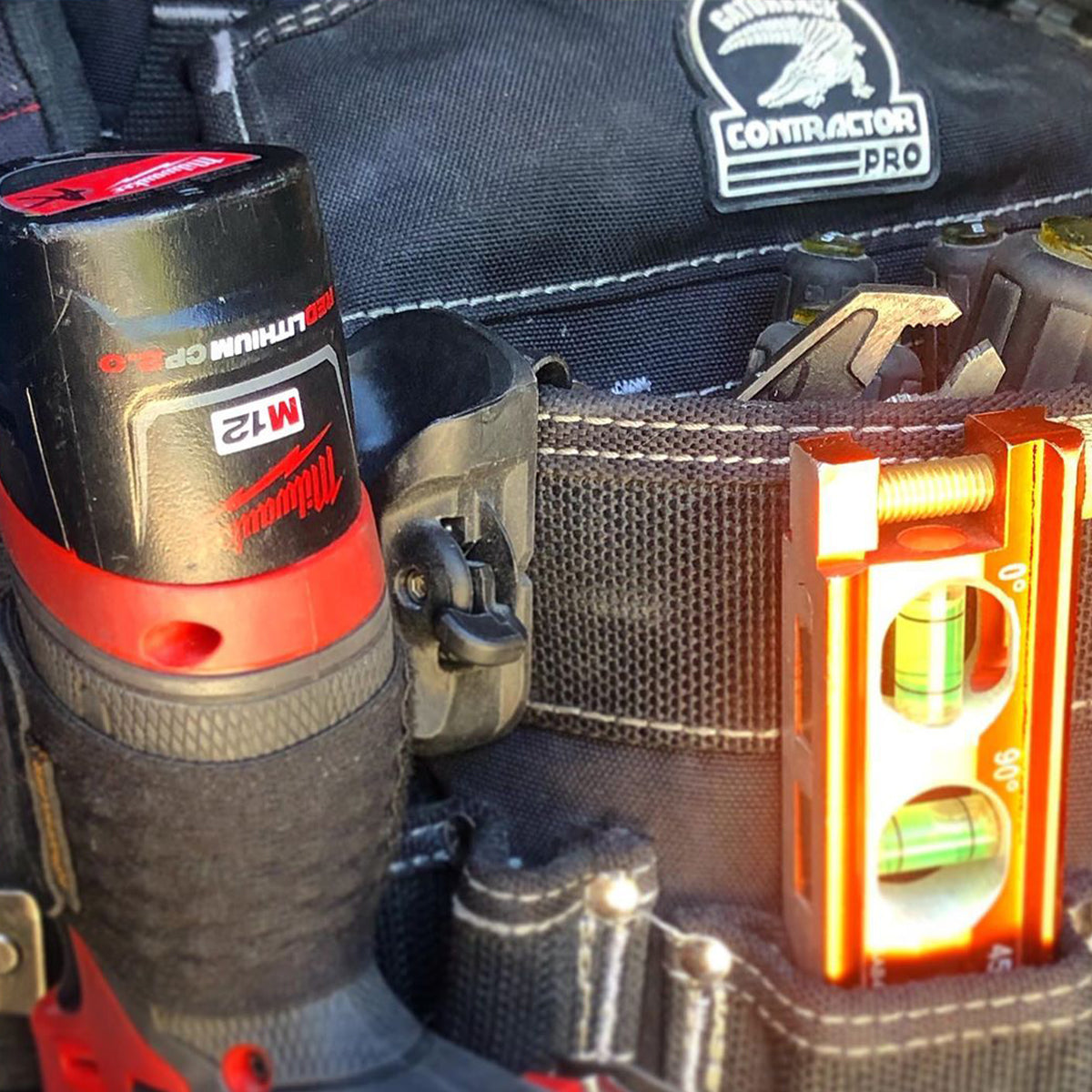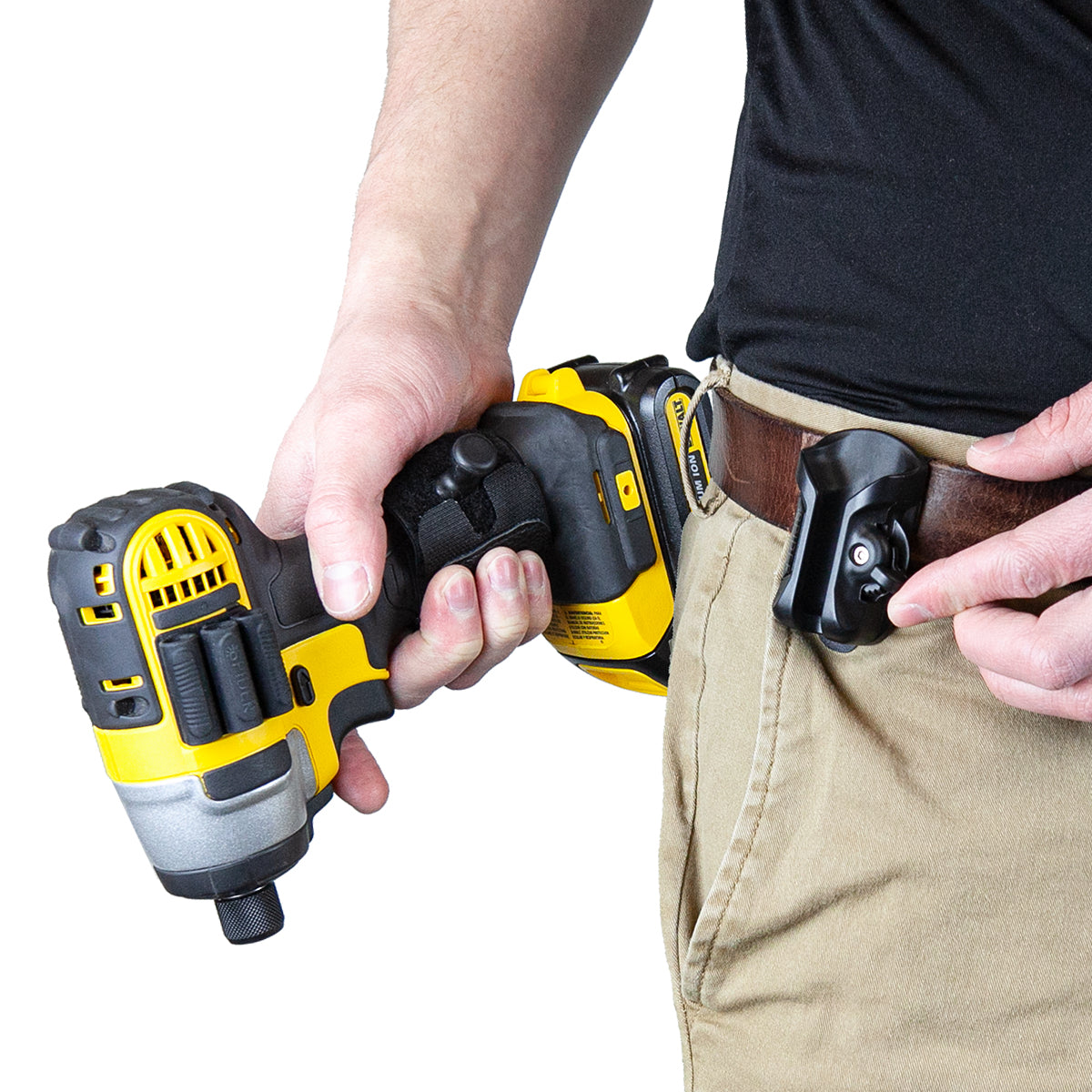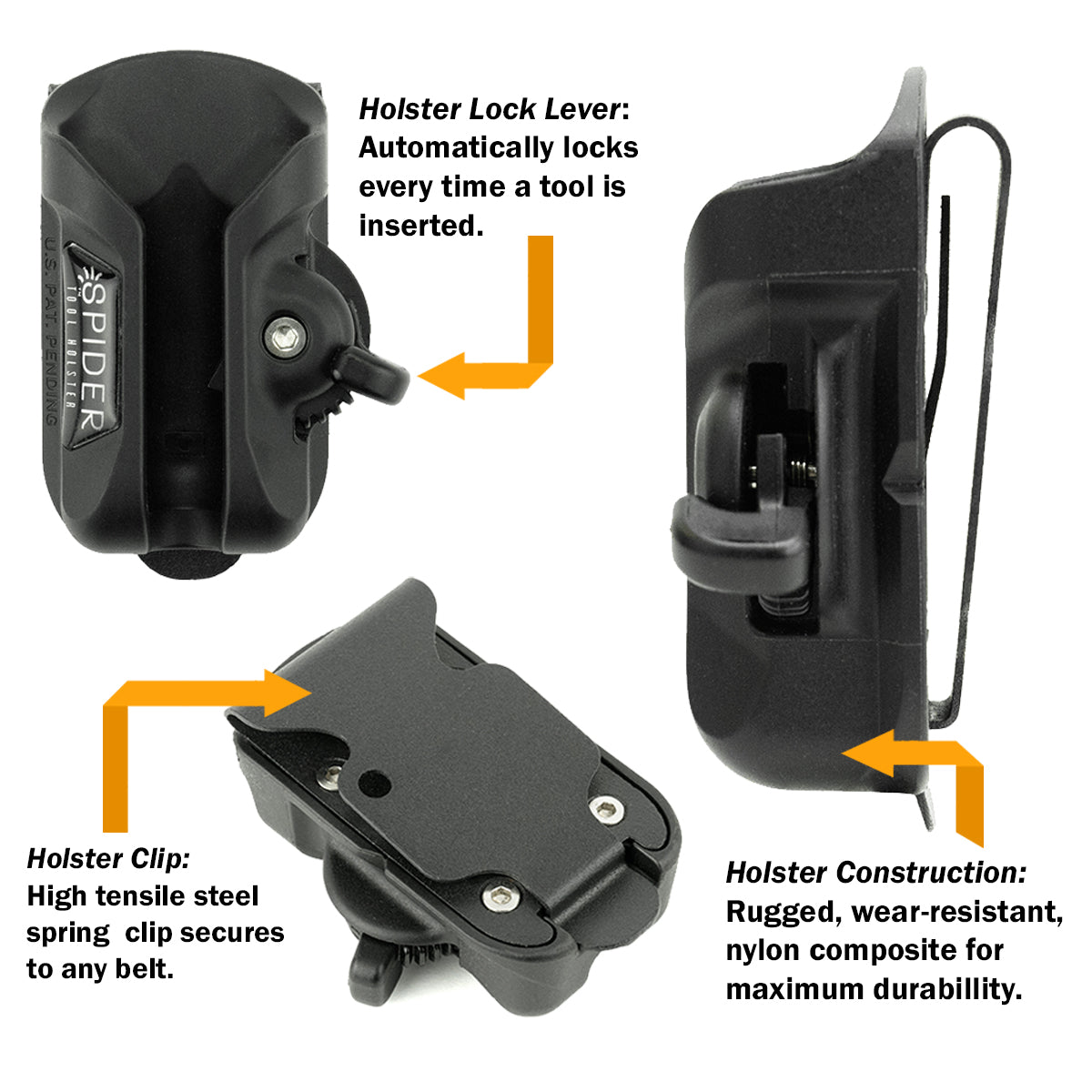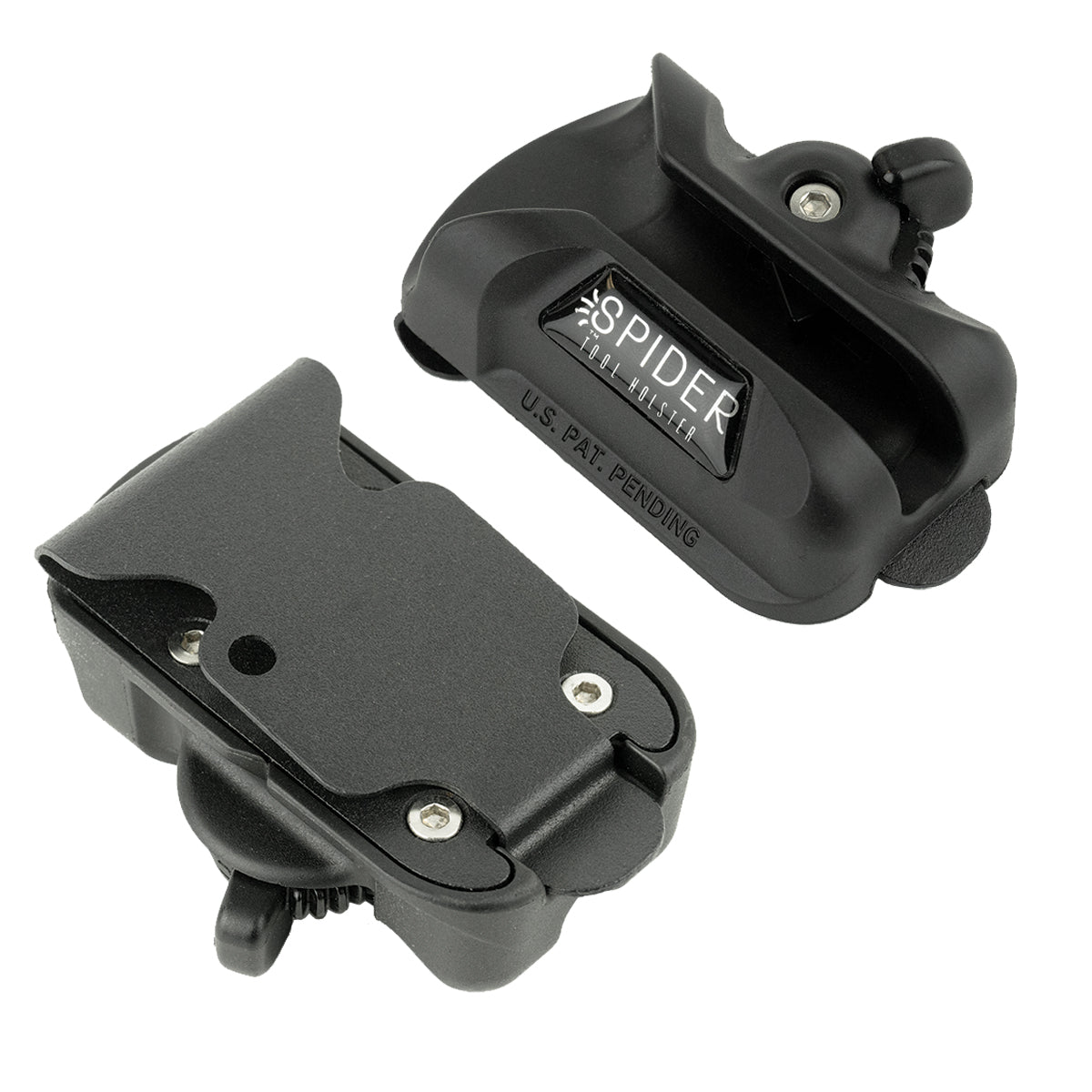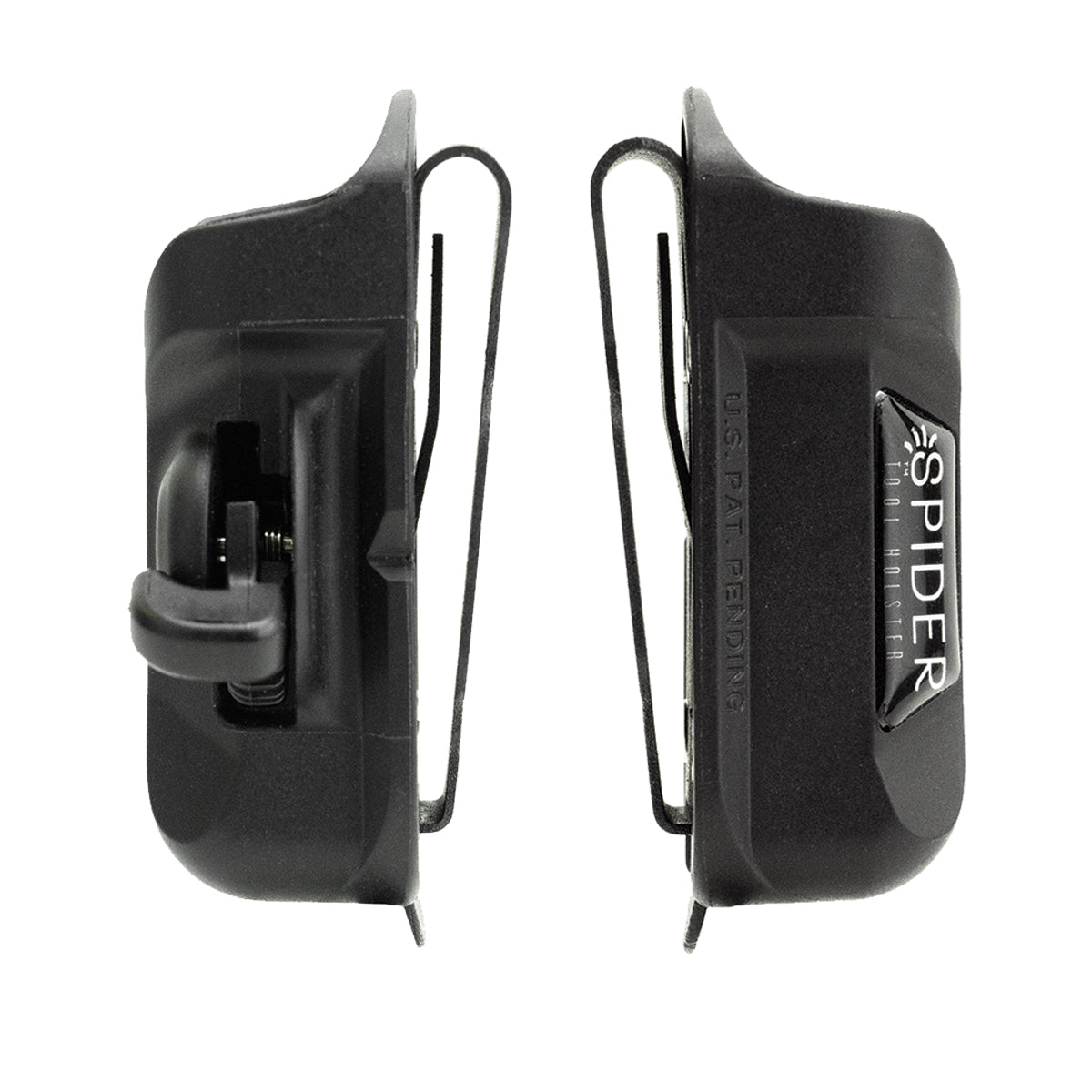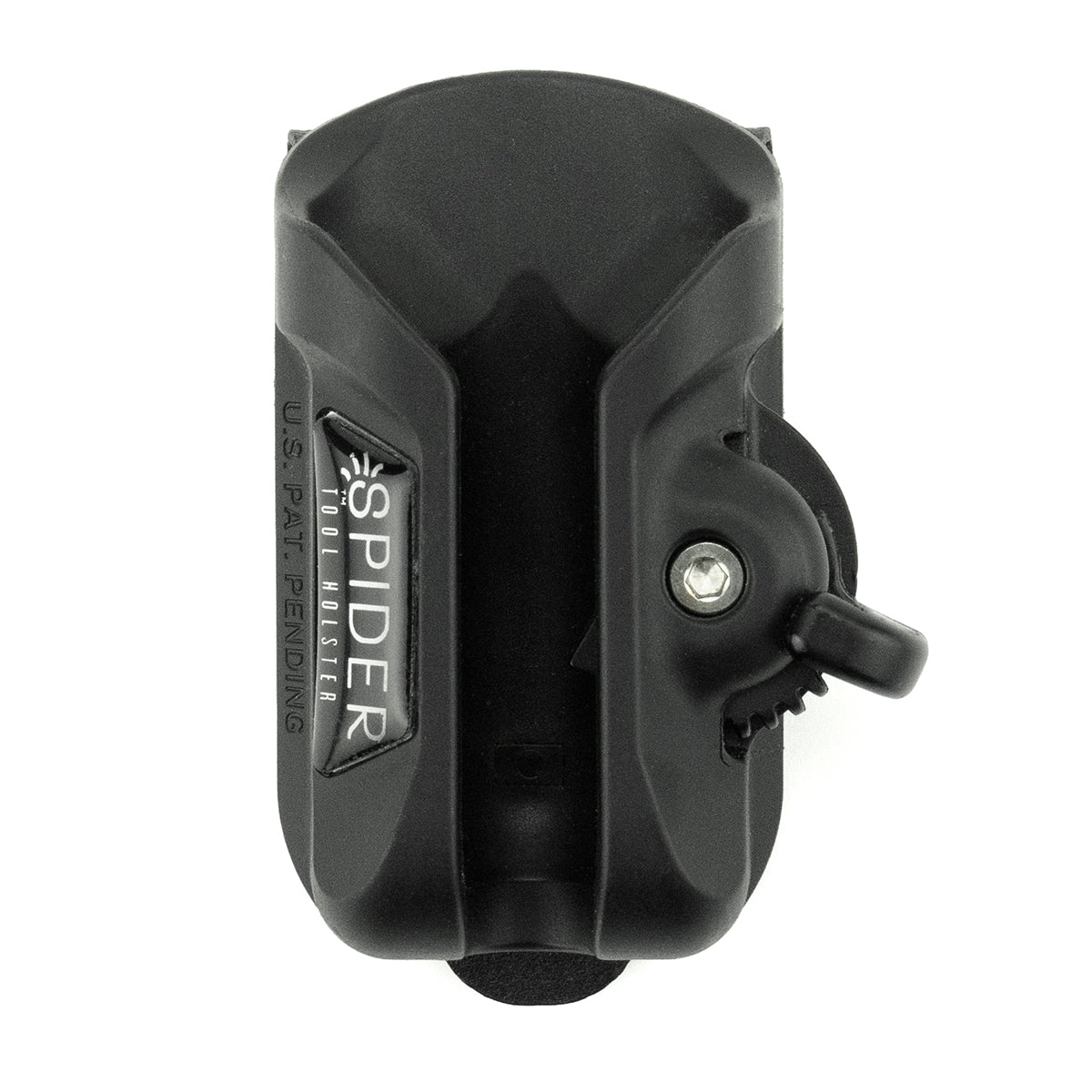 Tool Holster
---
---
Tool Holster
The Spider Tool Holster is an easy to use, universal carrying system for power tools that clips onto any casual belt or tool belt.

The Tool Holster has a self-locking design which locks / secures your tool each time a tool is inserted. To unlock the holster, lift the lock lever with your thumb and lift the tool out of the holster – this can be done one handed!

The Spider system makes it quick and easy to access a power drill, driver, tape measure, hammer, pneumatic, multi-tool, reciprocating saw, flashlight and more!

 Because of the Tool Holster's compact design, you can use multiple holsters on your belt, enabling you to keep all of your tools safe and easily reachable.

The Tool Holster is constructed of a durable composite nylon and the metal clip on the back is made of high strength spring steel, both of which can handle daily wear and tear in any job environment.

Spider Tool Holsters are compatible with all Spider Tool Holster products.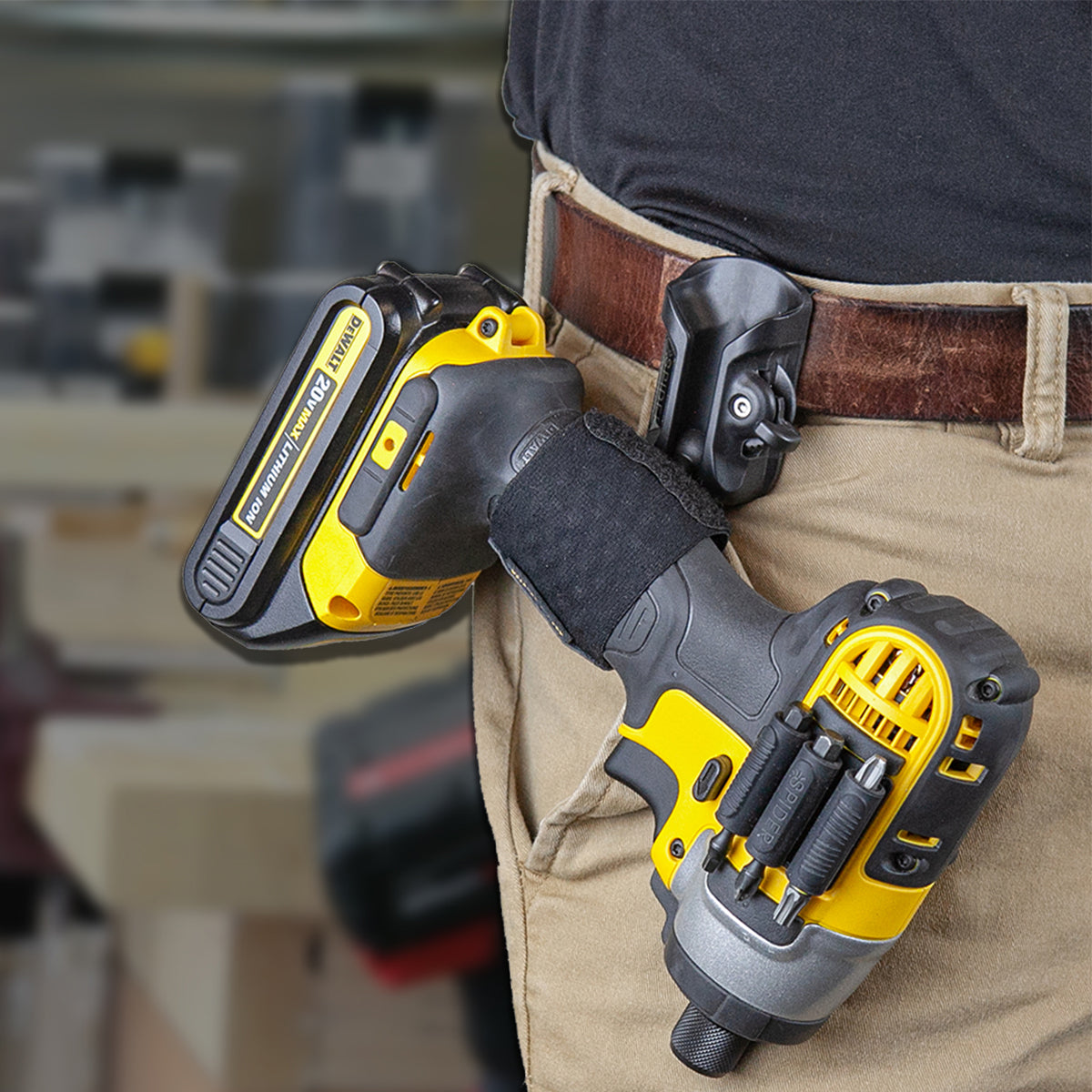 This product is rated 4.2 of 5.0 stars.
It has received 6 reviews.
Great investment
Best investment I've made in a long time. The product is quality made and universal for all the tools I carry.
Misleading website
First time ordered from the website, We ordered two holster to try for the company. on the Foto it was the holster + the strap. I've never come across a website design like this. Paid 30€ in shipping fees as the company is in europe. I don't want to pay again that fee to get the straps. I guess the holsters are going to sit on my desk.
DRILL PINS & TOOL HOLSTER
Best thing on market
I am so happy that this is on the market. As a plumber, I use my tape measure 100 times a day if not more. Plumbers always should have a way to grab their tape measure and use it with one hand rather than 2 hands. I spent 3 months looking and testing different things on the market. I want to work efficiently and I swear by this product that it's the best method for holding a tape measure on the market. I have been using mine for over 6 months. The spring in the release has broken but it still works completely fine. It's great that you can use it while the one moving part is broken just as effectively as if it weren't broken, you just manually push the tab down when you put your tape back.
This product is rated 4.2 of 5.0 stars.
It has received 6 reviews.