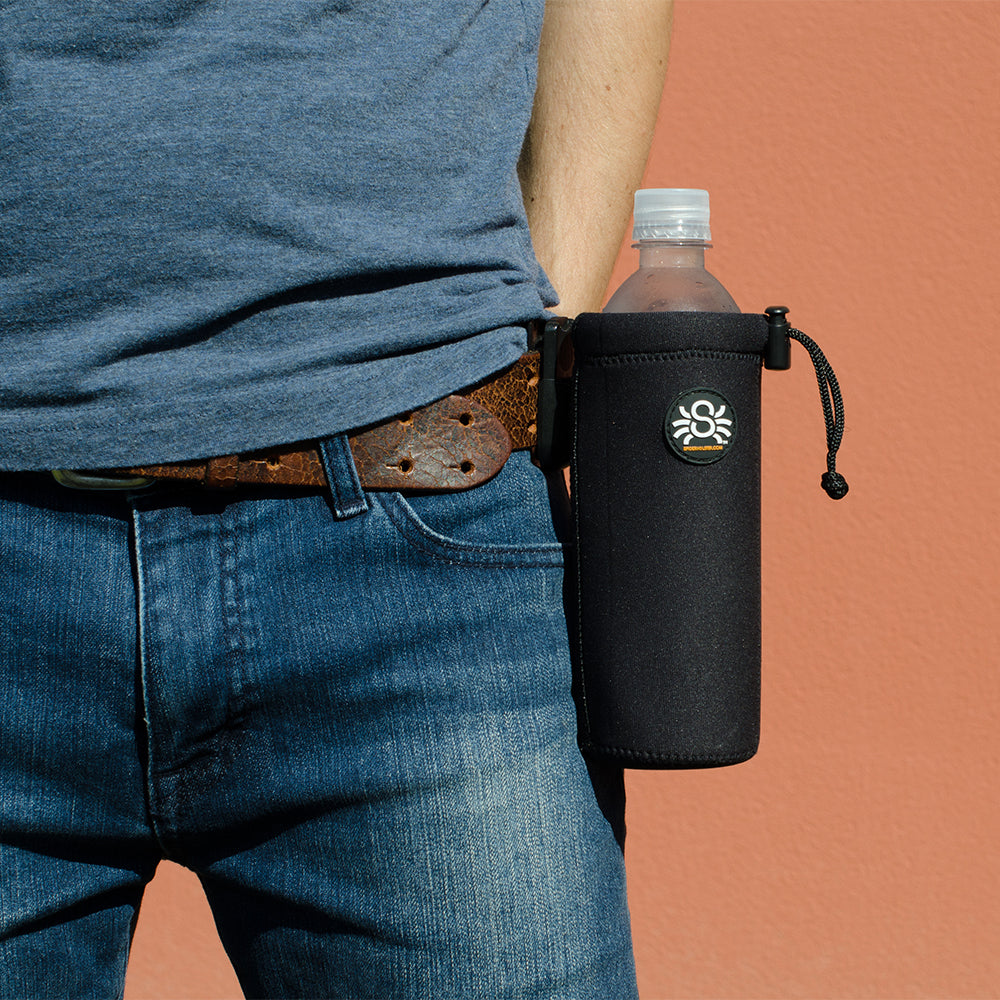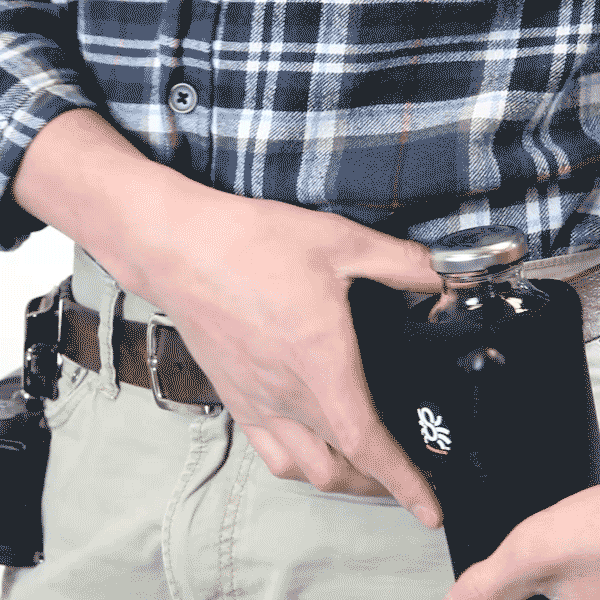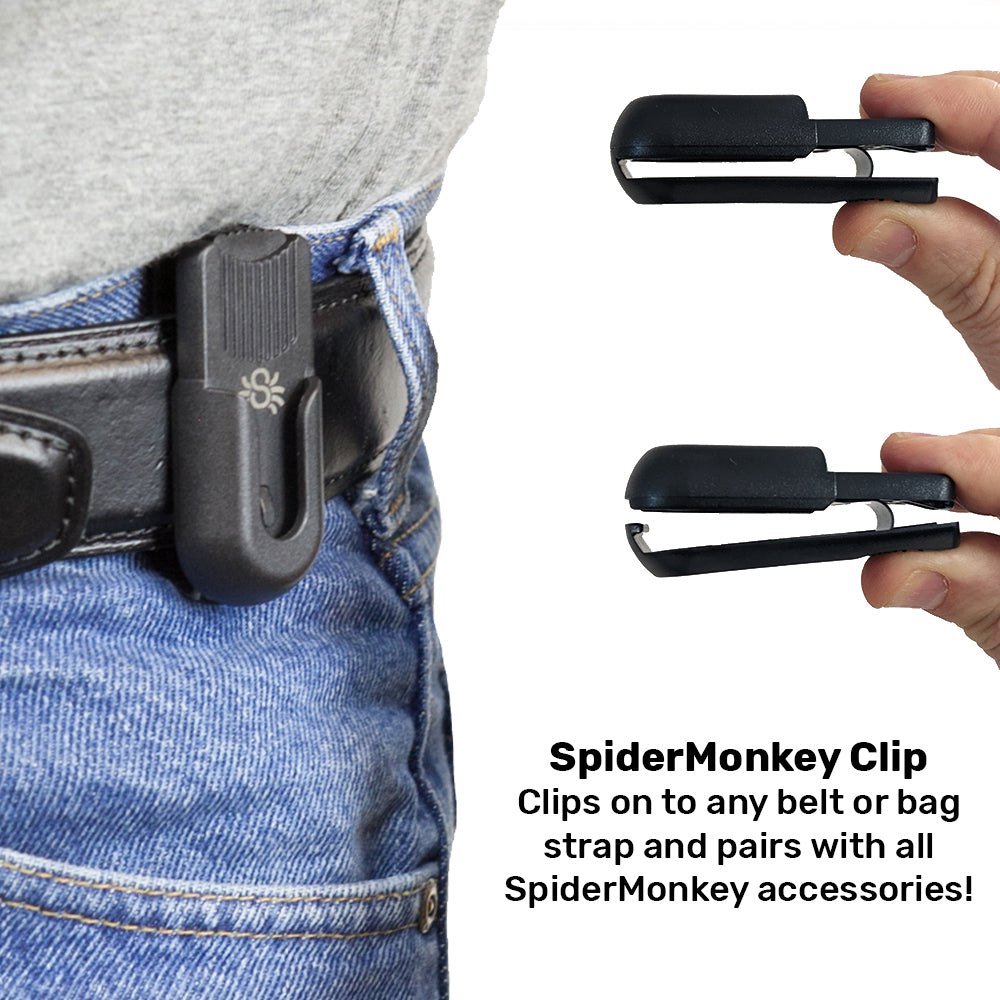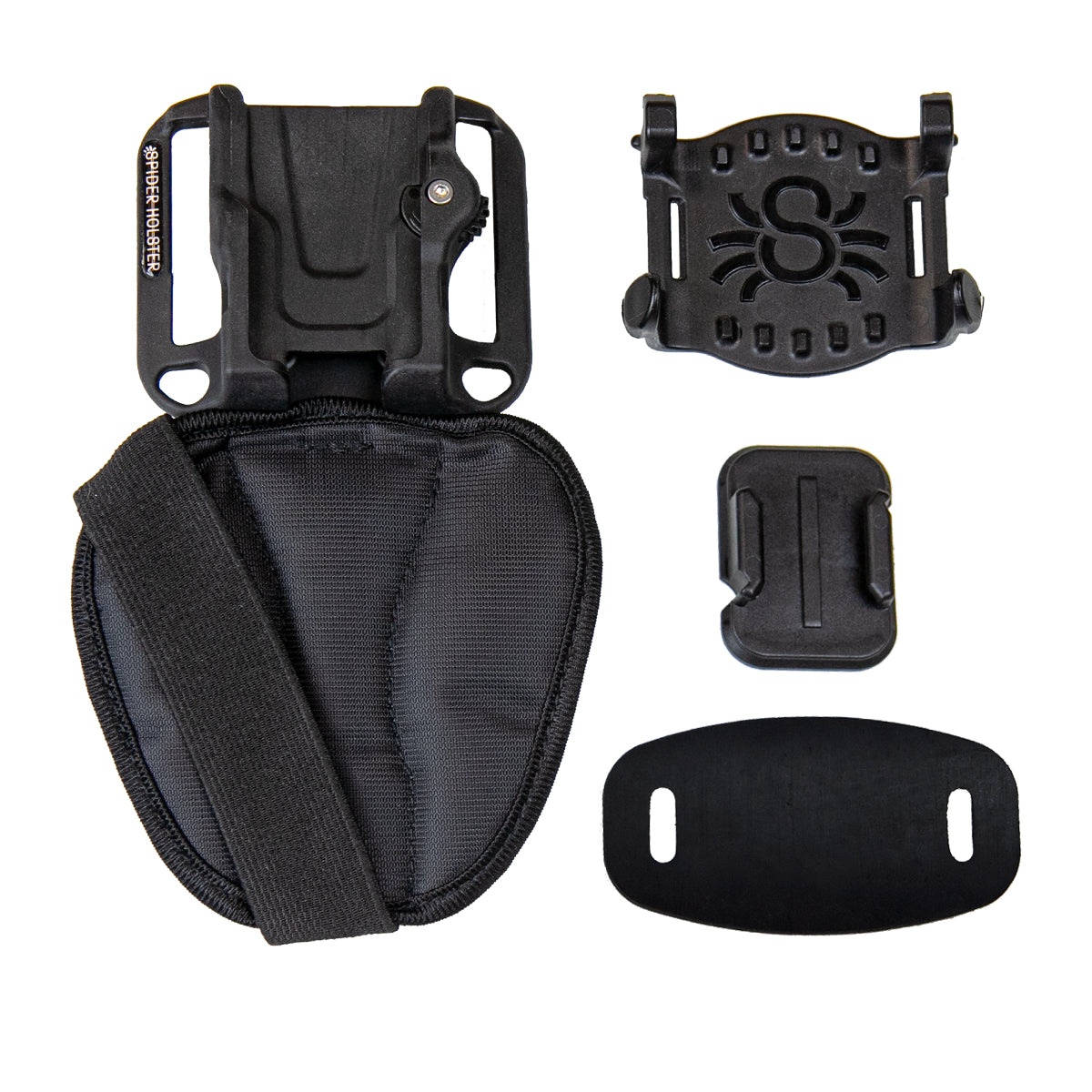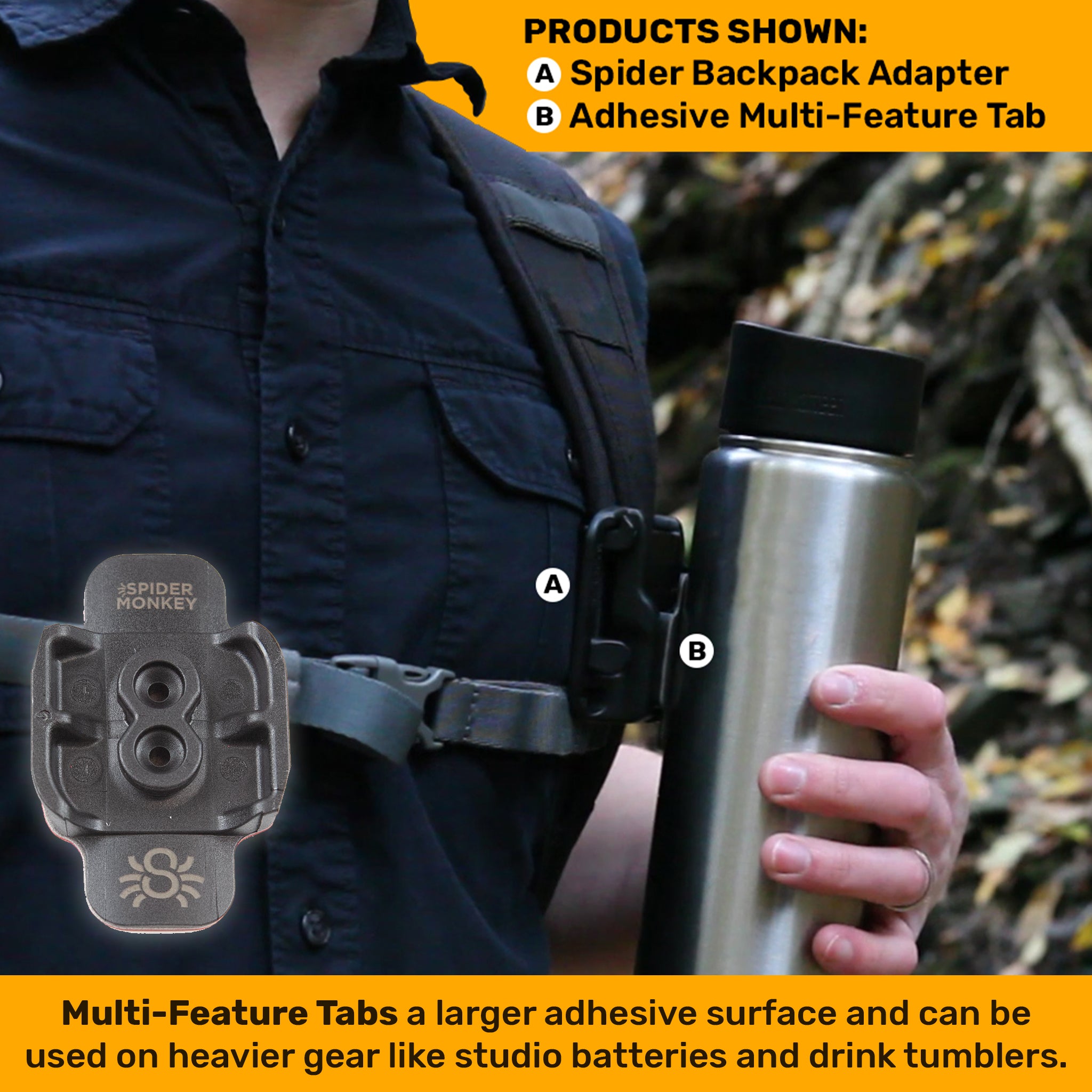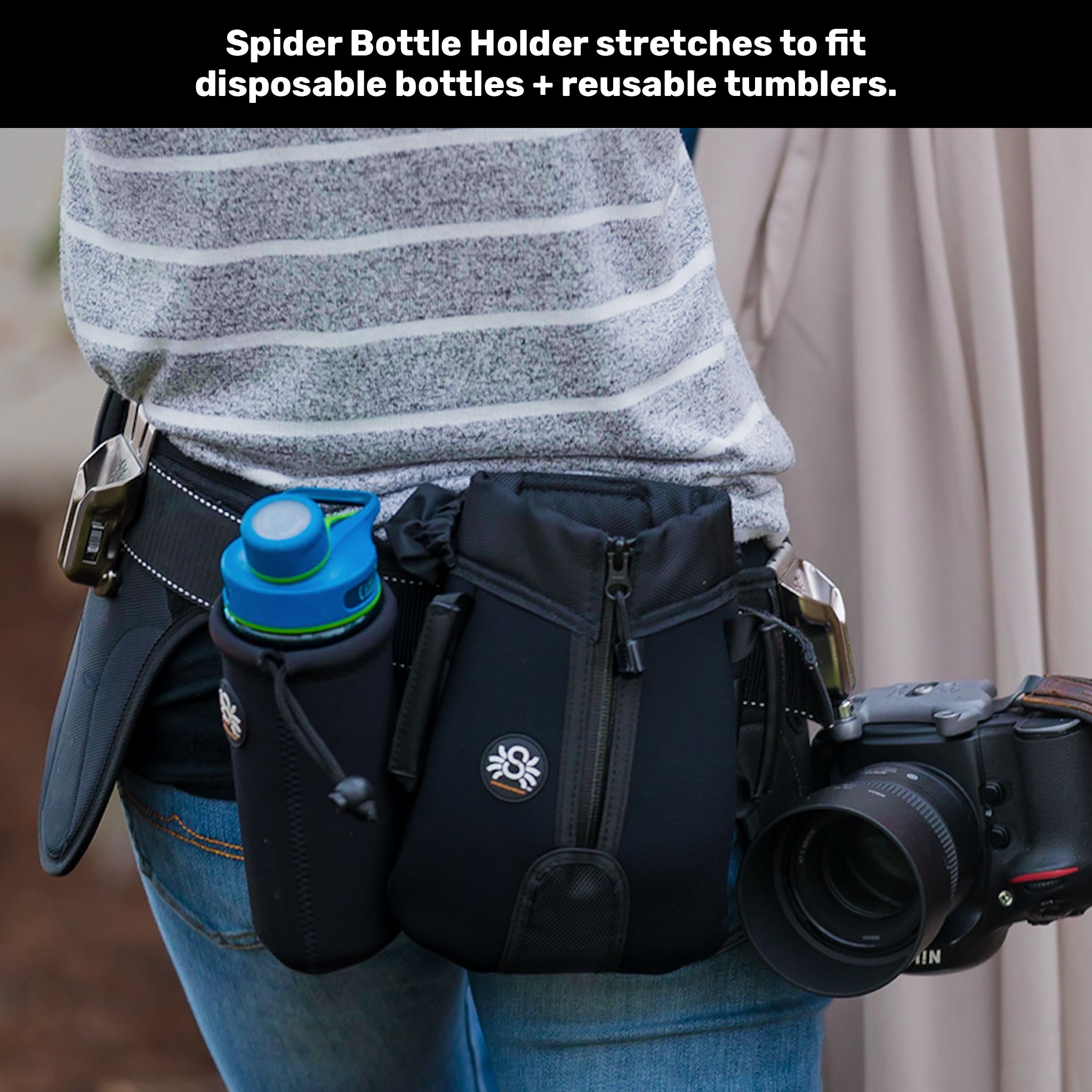 Neoprene Water Bottle Holder Bundles
---
---
DESCRIPTION:
These bundles contain everything you need to easily carry a large drink bottle, coffee thermos, canteen or protein shaker on the go!




PRODUCT HIGHLIGHTS:

SpiderMonkey Locking Base Clip
The reinforced polymer Spider Monkey Base attaches to any belt (up to 2 inch height), including the Spider belts, Lowepro's Street & Field, and Think Tank's Steroid and Skin belts. After a SpiderMonkey Tab has been locked in, press the button on top of the base clip and accessory up and out to release the tab and accessory.

 

Large Adhesive Bottle Tabs
The XL Bottle Tabs are larger than their smaller counterparts and are geared towards carrying larger loads such as studio lighting batteries. Multi-Feature Tabs attach to your gear with a high-strength 3M adhesive. These tabs have an outer profile that pairs with our SpiderMonkey Backpack Adapter, and an inner profile that pairs with our SpiderMonkey Base Clip and Studio Assistants.




Spider Neoprene Bottle Holder
This thermal cover is made of durable neoprene material which helps keep your drink cold while you're on the go. Use the cinch strap to secure common water bottles up to ~20oz.





COMPATIBILITY NOTE: 
The Spider Locking Belt Clip in this kit is NOT COMPATIBLE with other Spider Tool Holster Products. 

This product has no reviews yet.
This product has no reviews yet.